Best CRM solutions : Salesforce, Talend...
What do you need ?
Just like them!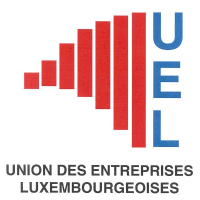 "Trusted Partner in Luxembourg
Competent assistance and advisory and nice people on top of it!"
Nicolas Henckes , Secrétaire Général, UEL
You want to know more about CRM?
Follow us
You want to know more about Up Consulting?
Our vision
We decided to create Up Consulting to promote and deliver efficient CRM solutions to the Luxembourg market to help organizations achieve their goals in sales, marketing and services development. With a dedicated and passionate team of exceptional talent working in collaboration with our clients we are making every project a success.
Get in touch! We follow Up!

Up Consulting SA
Centre Orchimont 38, Rangwee
L-2412 Luxembourg
Grand-Duché de Luxembourg
info@up-crm.com
Tél. : +352 27 40 77 77
Processing...
Thank you! Your subscription has been confirmed. You'll hear from us soon.