Events & Trainings
Trainings
Register
|
Transition vers Lightning : Stratégies pour Réussir
Salesforce - 3 avenue Octave Gréard 75007 Paris
Cercle de Succès - 11h - 12h30
Un cercle de succès est une clinique en petit comité avec d'autres clients de Salesforce, focalisée sur un thème précis lié à l'adoption.
Ces séances dynamiques sont encadrées par des experts de Salesforce. Elles ont pour but de donner à nos clients l'occasion d'échanger sur leurs défis et leurs expériences.

Objectifs du Cercle :
- Acquérir en groupe des connaissances sur Lightning Experience
- Discuter de stratégies clés pour bien démarrer avec notre parcours d'adoption Lightning
- Bonnes pratiques Lightning
Pour participer, cliquez ici
+
Register
|
Wake up your Sleepy Subscribers, create an impactful re-engagement campaign
Salesforce Tower London - 110 Bishopsgate London, EC2N 4AY
Circles of Success
Come join this discussion around subscriber engagement and learn clever ways to re- engage subscribers that have not been active in a while.
We will focus on best practices around when to send re-engagement messages, how to optimise the message, and what to do with subscribers that do not re- engage.
From 09:30am to 10.30 am
Register here
+
Register
|
Bien démarrer avec Marketing Cloud
Salesforce - 3 avenue Octave Gréard 75007 Paris
Programme d'onboarding : tout ce dont vous avez besoin pour faciliter la prise en main de Salesforce Marketing Cloud
Présentation des fonctionnalités de la solution, ateliers thématiques autour de sujets clés (délivrabilité, segmentation et gouvernance) . Vous y apprendrez les fondamentaux & bonnes pratiques pour optimiser votre implémentation et favoriser votre adoption.
Pour les clients MC Premier, vous pourrez, à l'issue de cet évènement demander une consultation personnalisée d'une heure avec un spécialiste Marketing Cloud pour approfondir certaines fonctionnalités.
Profil : les chefs d'entreprise, les responsables Marketing & Communication, les chefs de projet et les responsables en charge d'implémenter Marketing Cloud au sein de votre entreprise.
Agenda : Jeudi 30 Août 9h - 12h
9h-9h30 : Accueil dans les bureaux parisiens de Salesforce & Petit-Déjeuner
9h30-10h30: Découverte de la plateforme Marketing Cloud & de ses fonctionnalités majeures
10h30-10h45 : Pause
10h45 - 11h45 : Ateliers thématiques sur les principaux enjeux d'adoption de l'outil : (2 sessions au choix)
- "Bien démarrer sur la délivrabilité": cette session présentera les bonnes pratiques & outils à votre disposition pour vous permettre d'optimiser et de maximiser votre délivrabilité email (durée 30min)
- "Bien démarrer votre segmentation": idéal pour les spécialistes marketing, cette séance vous permettra de découvrir les bases de la modélisation des données et de la segmentation dans Marketing Cloud & vous offrira une vue d'ensemble des bonnes pratiques en matière de données (durée 30min)
- "Bien démarrer votre gouvernance": cette session portera sur les sujets d'adoption autour de l'outil : Qui sont les acteurs clés ? Comment définir un plan de formation adapté à mon organisation ? Comment embarquer l'ensemble des parties prenantes ? (durée 30min)
Pour participer, cliquez ici
+
Events
Save the date
|
Luxembourg User Group
Up Consulting SA - 21, Rue des Joncs L-1818 Howald - Luxembourg
Monday, October 8th
SLUG is back and will start under
Salesforce Dreamforce
colors!

Come and meet Salesforce users sharing their journey with Salesforce
Join us within our premises in Howald.
Program:
Dreamforce
Opening Keynote highlights -
Amandine PELTIER
Special Marketing Toolbox designed by
UpCRM
for Sales Cloud -
Maximilien DRIGEARD DESGARNIER
CEBI's journey with Salesforce -
Franck-Alexandre SALLEBANT-BESSONE
& Romil PRASAD
Community Cloud Introduction -
Eli Van NIEUWENHOVEN
+
Save the date
|
Level Up your Customer Experience with Salesforce & UpCRM
UpCRMLuxembourg City: Scouts & Guides Building - 61a, rue de Trèves L-2630 Luxembourg
 
Join us at our next event!


These interactive sessions are the perfect occasion to hear more about Salesforce and attend demos featured by specialists from Salesforce! Discover a great way to make an impact on your business, adopting a customer centric approach.

Come and meet speakers among Luxembourg customers sharing their CRM journey.
We will be pleased to welcome you starting at 8.30 am for registration and breakfast.
9.00 - 11.45: Interactive Sessions

UpCRM

Welcome & Introduction: Your Customer Journey Starts with your Employee Journey


Patrick ITTAH

Co-Founder

Fondation Follereau Luxembourg

Noble Missions deserve Great Technology

Conny REICHLING

Chargée de Direction

Salesforce

Find, Win, Keep: The Power of Salesforce Multi-Cloud


Ann HEYVAERT


Sr Manager Partner Sales

Benoit SOMERS

Sales Director

Alter Domus

How Salesforce CRM has helped us piloting our growth

Jonathan VEILER

Head of IT Development

Excellium

Boost your marketing campaigns and generate leads with Salesforce Pardot

Settle GDPR compliance readiness

Christophe BIANCO

Managing Partner


Amélie DIDION

Marketing Specialist

15 minutes: Coffee Break

Skeeled

I want my CRM operational in one week!

Olfa DJEMAL

Head of Sales

Salesforce

AI for Sales Cloud & Service Cloud demonstrations with Einstein


Carmina COENEN

Director Solution Engineering


Gianni COOREMAN

Lead Solution Engineer

Round Table

How to offer Best Customer Experience


All guests speakers

11.45 - 13.30: Networking Lunch

Venue:
"Scouts & Guides Building" - FNEL
61A, rue de Trèves L-2630 Luxembourg City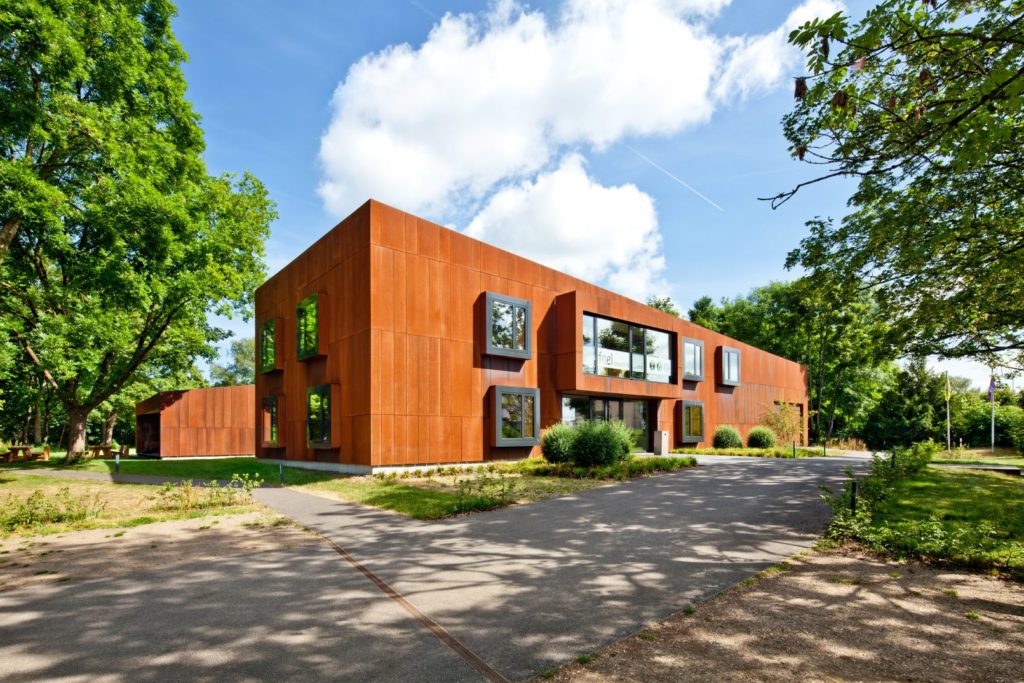 +
Save the date
|
Événement ONG & Associations – Luxembourg
UpCRMFnel Luxembourg 61a, Rue de Treves 2630 Luxembourg
Nous sommes heureux de vous annoncer que vous êtes invité au prochain événement organisé par UpCRM à destination des ONG, Associations & Fondations luxembourgeoises, et qui aura lieu le 13 mars 2018 de 8h30 à 11h00.
A cette occasion, nous vous présenterons les solutions Salesforce & UpCRM (comme les Non-Profit Success Pack) dont bénéficient déjà de nombreuses associations luxembourgeoises.
Plusieurs de ces associations seront présentes pour échanger et vous présenter des cas concrets d'utilisation ainsi que les améliorations apportées suite à l'implémentation de leur CRM Salesforce
9h00 – 9h20
Les solutions Salesforce & Up Consulting dédiées aux associations
PATRICK ITTAH - UP CONSULTING
Directeur
9h20 – 9h40
Comment exploiter et enrichir sa database de manière efficace ?
NANCY BASTIEN - IMS LUXEMBOURG  
Directrice
9h40 - 10h00
One Workflow : de la comptabilité à la gestion des projets jusqu'au direct marketing
FREDERIC HAUPERT- CARE LUXEMBOURG
Directeur
10h00 – 10h20
Optimisation : Centralisation des traitements et optimisation de la gestion des dons, des campagnes de communication et des projets de coopération
CONNY REICHLING - FONDATION FOLLEREAU 
Chargée de Direction communication et gestion des dons
10h20 – 10h40
Non profit success pack & payment solutions for NGO's
SERGEY ERLIKH
Salesforce MVP Non profit User Group co-leader
10h40 – 11h00
Questions & réponses
+