Events & Trainings
Trainings
Register
|
Munich Service Cloud Community
Salesforce DEFestzelt Schottenhamel Eingang Reservierungen Theresienwiese 80636 München
Munich Service Cloud Community - das Diskussions-Event. Wir freuen uns auf Sie!
Mit einem Wies'n Vormittag möchten wir das zweite Treffen der Munich Service Cloud Community feiern. 

Wir freuen uns auf Sie!
Gönnen Sie sich einen entspannten Nachmittag zum Wissenstransfer unter Gleichgsinnten und mit anderen Serviceleitern/- Verantwortlichen, Vordenkern und Meinungsmachern.
Seien auch Sie ein Trailblazer und tauchen Sie ein in den regelmäßigen Austausch mit Gleichgesinnten. 
Ziel von Salesforce ist der Aufbau einer lokalen Service Community, damit SIE als unser Kunde eine Plattform zur offenen Diskussion haben.

+
Register
|
Camp Success Birmingham
Salesforce UKBirmingham, UK
Join us at Camp Success on 17th September
We are pleased to invite you to our first Camp Success event in Birmingham for a day of networking with fellow customers and hearing their stories of success alongside our expert Salesforce speakers.
The goal of the day is to enable our customers to share their experiences, best practices and methodologies. Detailed agenda coming soon.. In the meantime, save the date in your diaries and register your interest.
+
Register
|
How Salesforce Uses Salesforce?
SalesforceSalesforce Amsterdam HQ, Gustav Mahlerlaan 2970, 1081 LA Amsterdam
Behind The Scenes At A Hyper-Growth Company
We would like to invite you to join us on Wednesday, August 28th 2019 at the Salesforce Amsterdam HQ, for this exclusive event called 'How Salesforce Uses Salesforce'.
During this event we will take you behind the scenes on our strategy and tactics on how we run our own business and drive over 30% annual growth using our technology and the culture we set in the company.
Topics we'll cover include:
How salesforce runs its sales organisation
How salesforce applies data visibility and transparency
How salesforce markets itself in The Netherlands
How core functions use our technology: sales engineering, partner management, and customer success group (CSG)
Please confirm your attendance by registering here, as space is limited. We hope to see you on the day!
+
Events
Save the date
|
Level Up your Customer Experience with Salesforce & UpCRM
UpCRMLuxembourg City: Scouts & Guides Building - 61a, rue de Trèves L-2630 Luxembourg
 
Join us at our next event!


These interactive sessions are the perfect occasion to hear more about Salesforce and attend demos featured by specialists from Salesforce! Discover a great way to make an impact on your business, adopting a customer centric approach.

Come and meet speakers among Luxembourg customers sharing their CRM journey.
We will be pleased to welcome you starting at 8.30 am for registration and breakfast.
 

9.00 - 11.45: Interactive Sessions

 

UpCRM

Welcome & Introduction: Your Customer Journey Starts with your Employee Journey


 

Patrick ITTAH

Co-Founder

 

Fondation Follereau Luxembourg

Noble Missions deserve Great Technology

 

Conny REICHLING

Chargée de Direction

 

Salesforce

Find, Win, Keep: The Power of Salesforce Multi-Cloud


 

Ann HEYVAERT


Sr Manager Partner Sales

Benoit SOMERS

Sales Director

 

Alter Domus

How Salesforce CRM has helped us piloting our growth

 

Jonathan VEILER

Head of IT Development

 

Excellium

Boost your marketing campaigns and generate leads with Salesforce Pardot

Settle GDPR compliance readiness

 

Christophe BIANCO

Managing Partner


Amélie DIDION

Marketing Specialist

15 minutes: Coffee Break

 

Skeeled

I want my CRM operational in one week!

 

Olfa DJEMAL

Head of Sales

 

Salesforce

AI for Sales Cloud & Service Cloud demonstrations with Einstein


 

Carmina COENEN

Director Solution Engineering


Gianni COOREMAN

Lead Solution Engineer

 

Round Table

How to offer Best Customer Experience


 

All guests speakers

11.45 - 13.30: Networking Lunch

Venue:
"Scouts & Guides Building" - FNEL
61A, rue de Trèves L-2630 Luxembourg City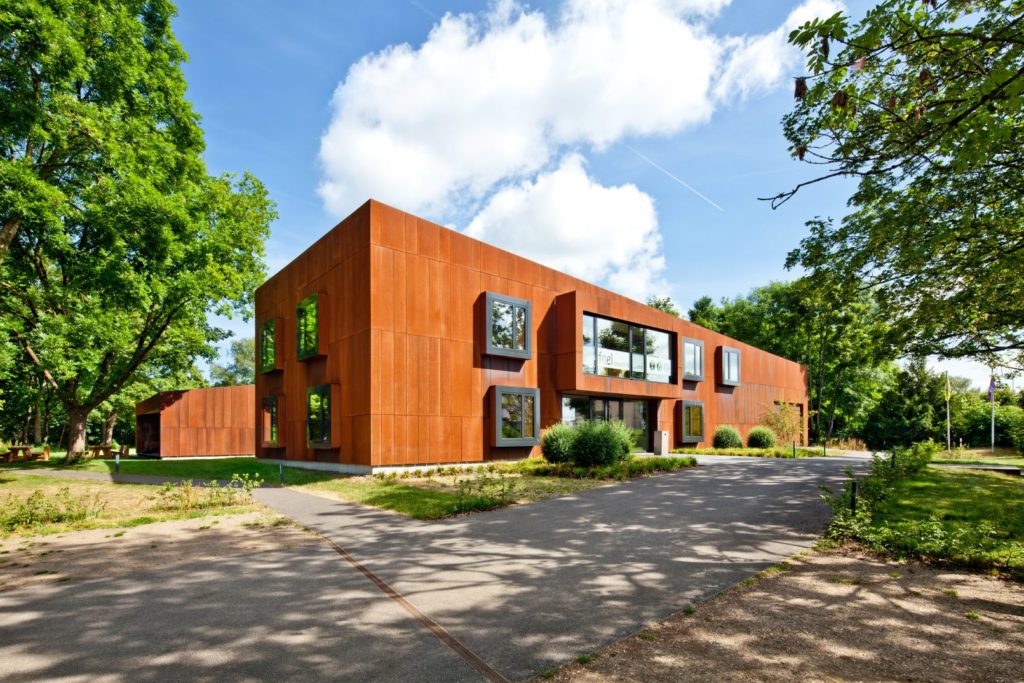 +
Save the date
|
Événement ONG & Associations – Luxembourg
UpCRMFnel Luxembourg 61a, Rue de Treves 2630 Luxembourg
Nous sommes heureux de vous annoncer que vous êtes invité au prochain événement organisé par UpCRM à destination des ONG, Associations & Fondations luxembourgeoises, et qui aura lieu le 13 mars 2018 de 8h30 à 11h00.
A cette occasion, nous vous présenterons les solutions Salesforce & UpCRM (comme les Non-Profit Success Pack) dont bénéficient déjà de nombreuses associations luxembourgeoises.
Plusieurs de ces associations seront présentes pour échanger et vous présenter des cas concrets d'utilisation ainsi que les améliorations apportées suite à l'implémentation de leur CRM Salesforce
9h00 – 9h20
Les solutions Salesforce & Up Consulting dédiées aux associations
PATRICK ITTAH - UP CONSULTING
Directeur
9h20 – 9h40
Comment exploiter et enrichir sa database de manière efficace ?
NANCY BASTIEN - IMS LUXEMBOURG  
Directrice
9h40 - 10h00
One Workflow : de la comptabilité à la gestion des projets jusqu'au direct marketing
FREDERIC HAUPERT- CARE LUXEMBOURG
Directeur
10h00 – 10h20
Optimisation : Centralisation des traitements et optimisation de la gestion des dons, des campagnes de communication et des projets de coopération
CONNY REICHLING - FONDATION FOLLEREAU 
Chargée de Direction communication et gestion des dons
10h20 – 10h40
Non profit success pack & payment solutions for NGO's
SERGEY ERLIKH
Salesforce MVP Non profit User Group co-leader
10h40 – 11h00
Questions & réponses
+
Save the date
|
Intelligence Artificielle : la 3ème révolution marketing est en marche !
Up Consulting SANeimënster 28, rue de Münster 2160 Luxembourg
L'Intelligence Artificielle a pour principal objectif de rendre votre expérience quotidienne plus intelligente. Concrètement, quel impact pour votre business ? Grâce à un apprentissage profond des réactions et à un traitement automatisé du langage, l'IA accompagne et guide les équipes commerciales pour apporter de meilleures solutions face aux besoins de vos clients et prospects. Fini les saisies de données chronophages, la solution IA vous permet d'automatiser les processus, prédire les réactions et faire des recommandations personnalisées. Vous pouvez maintenant exploiter la puissance des données pour permettre à l'expertise humaine de résoudre des problèmes encore inconnus. L'IA est une technologie bien concrète et à la portée de toutes les entreprises. C'est aujourd'hui un réel facteur de compétitivité et de différenciation pour les entreprises qui l'implémentent. 
Expert: Yves Leblond, Up-CRM
Objectifs
Avoir une bonne compréhension des concepts de l'intelligence artificielle
Comprendre quels sont les bénéfices concrets que l'intelligence artificielle apporte aux entreprises
Définir et appliquer des cas d'utilisation au sein de sa propre société
Register here 
+