Events & Trainings
Trainings
Register
|
Transition vers Lightning : Stratégies pour Réussir
Salesforce - 3 avenue Octave Gréard 75007 Paris
Cercle de Succès - 11h - 12h30
Un cercle de succès est une clinique en petit comité avec d'autres clients de Salesforce, focalisée sur un thème précis lié à l'adoption.
Ces séances dynamiques sont encadrées par des experts de Salesforce. Elles ont pour but de donner à nos clients l'occasion d'échanger sur leurs défis et leurs expériences.

Objectifs du Cercle :
- Acquérir en groupe des connaissances sur Lightning Experience
- Discuter de stratégies clés pour bien démarrer avec notre parcours d'adoption Lightning
- Bonnes pratiques Lightning
Pour participer, cliquez ici
+
Register
|
Wake up your Sleepy Subscribers, create an impactful re-engagement campaign
Salesforce Tower London - 110 Bishopsgate London, EC2N 4AY
Circles of Success
Come join this discussion around subscriber engagement and learn clever ways to re- engage subscribers that have not been active in a while.
We will focus on best practices around when to send re-engagement messages, how to optimise the message, and what to do with subscribers that do not re- engage.
From 09:30am to 10.30 am
Register here
+
Register
|
Bien démarrer avec Marketing Cloud
Salesforce - 3 avenue Octave Gréard 75007 Paris
Programme d'onboarding : tout ce dont vous avez besoin pour faciliter la prise en main de Salesforce Marketing Cloud
Présentation des fonctionnalités de la solution, ateliers thématiques autour de sujets clés (délivrabilité, segmentation et gouvernance) . Vous y apprendrez les fondamentaux & bonnes pratiques pour optimiser votre implémentation et favoriser votre adoption.
Pour les clients MC Premier, vous pourrez, à l'issue de cet évènement demander une consultation personnalisée d'une heure avec un spécialiste Marketing Cloud pour approfondir certaines fonctionnalités.
Profil : les chefs d'entreprise, les responsables Marketing & Communication, les chefs de projet et les responsables en charge d'implémenter Marketing Cloud au sein de votre entreprise.
Agenda : Jeudi 30 Août 9h - 12h
9h-9h30 : Accueil dans les bureaux parisiens de Salesforce & Petit-Déjeuner
9h30-10h30: Découverte de la plateforme Marketing Cloud & de ses fonctionnalités majeures
10h30-10h45 : Pause
10h45 - 11h45 : Ateliers thématiques sur les principaux enjeux d'adoption de l'outil : (2 sessions au choix)
- "Bien démarrer sur la délivrabilité": cette session présentera les bonnes pratiques & outils à votre disposition pour vous permettre d'optimiser et de maximiser votre délivrabilité email (durée 30min)
- "Bien démarrer votre segmentation": idéal pour les spécialistes marketing, cette séance vous permettra de découvrir les bases de la modélisation des données et de la segmentation dans Marketing Cloud & vous offrira une vue d'ensemble des bonnes pratiques en matière de données (durée 30min)
- "Bien démarrer votre gouvernance": cette session portera sur les sujets d'adoption autour de l'outil : Qui sont les acteurs clés ? Comment définir un plan de formation adapté à mon organisation ? Comment embarquer l'ensemble des parties prenantes ? (durée 30min)
Pour participer, cliquez ici
+
Events
Save the date
|
1st Salesforce Luxembourg User Group
Salesforce User GroupLuxembourg
The first meeting of the Salesforce Luxembourg User Group will take place on Wednesday 10th of May.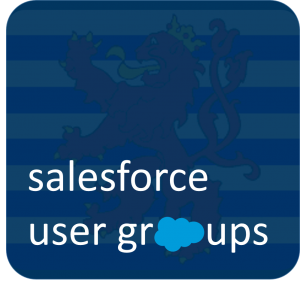 It is a meeting for Salesforce Users to gather information about Salesforce, learn more from each other, network, build a great User Group all together and see how Salesforce had been implemented at Lombard International Assurance.
Feel free to contact us if you need more information.
You can join the community following this link. 
+
Save the date
|
How to Find, Win and Keep your Customers!
SalesforceBrussels
How to manage lead and contact through a specific customer journey ? How to find, win and keep customers using innovative cloud technology. 
Through this event we could see how to grow without having to increase overhead and have your cash stuck in long term investments.
Salesforce Customers have increased their revenue by 37% on average.
+
Save the date
|
Wine & Business Club – a UpCRM customers event
UpCRMLuxembourg
UpCRM will welcome its customers for a wonderful evening organized by the Wine & Business Club of Luxembourg !
Debate, delicious meal and great wine... A perfect business event to share expriences and have a good time. 
+