Events & Trainings
Trainings
Register
|
Munich Service Cloud Community
Salesforce DEFestzelt Schottenhamel Eingang Reservierungen Theresienwiese 80636 München
Munich Service Cloud Community - das Diskussions-Event. Wir freuen uns auf Sie!
Mit einem Wies'n Vormittag möchten wir das zweite Treffen der Munich Service Cloud Community feiern. 

Wir freuen uns auf Sie!
Gönnen Sie sich einen entspannten Nachmittag zum Wissenstransfer unter Gleichgsinnten und mit anderen Serviceleitern/- Verantwortlichen, Vordenkern und Meinungsmachern.
Seien auch Sie ein Trailblazer und tauchen Sie ein in den regelmäßigen Austausch mit Gleichgesinnten. 
Ziel von Salesforce ist der Aufbau einer lokalen Service Community, damit SIE als unser Kunde eine Plattform zur offenen Diskussion haben.

+
Register
|
Camp Success Birmingham
Salesforce UKBirmingham, UK
Join us at Camp Success on 17th September
We are pleased to invite you to our first Camp Success event in Birmingham for a day of networking with fellow customers and hearing their stories of success alongside our expert Salesforce speakers.
The goal of the day is to enable our customers to share their experiences, best practices and methodologies. Detailed agenda coming soon.. In the meantime, save the date in your diaries and register your interest.
+
Register
|
How Salesforce Uses Salesforce?
SalesforceSalesforce Amsterdam HQ, Gustav Mahlerlaan 2970, 1081 LA Amsterdam
Behind The Scenes At A Hyper-Growth Company
We would like to invite you to join us on Wednesday, August 28th 2019 at the Salesforce Amsterdam HQ, for this exclusive event called 'How Salesforce Uses Salesforce'.
During this event we will take you behind the scenes on our strategy and tactics on how we run our own business and drive over 30% annual growth using our technology and the culture we set in the company.
Topics we'll cover include:
How salesforce runs its sales organisation
How salesforce applies data visibility and transparency
How salesforce markets itself in The Netherlands
How core functions use our technology: sales engineering, partner management, and customer success group (CSG)
Please confirm your attendance by registering here, as space is limited. We hope to see you on the day!
+
Events
Save the date
|
Salesforce Essentials Belgium
SalesforceAula Magna Louvain-la-Neuve, Belgium
The trusted world leader in cloud computing and CRM is coming to Belgium on June 1st. UpCRM will join the Salesforce Essentials Belgium for an inspiring day of discovery, with expert insights, sessions for each role and a chance to ensure your company is ready for tomorrow's hyper connected customer.

This is also a great opportunity to meet other Salesforce customers and interact with the Salesforce Partners and our ecosystem. 
+
Save the date
|
1st Salesforce Luxembourg User Group
Salesforce User GroupLuxembourg
The first meeting of the Salesforce Luxembourg User Group will take place on Wednesday 10th of May.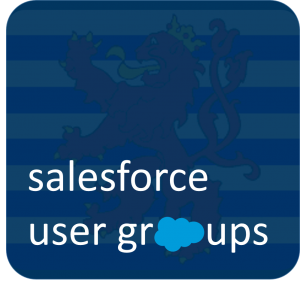 It is a meeting for Salesforce Users to gather information about Salesforce, learn more from each other, network, build a great User Group all together and see how Salesforce had been implemented at Lombard International Assurance.
Feel free to contact us if you need more information.
You can join the community following this link. 
+
Save the date
|
How to Find, Win and Keep your Customers!
SalesforceBrussels
How to manage lead and contact through a specific customer journey ? How to find, win and keep customers using innovative cloud technology. 
Through this event we could see how to grow without having to increase overhead and have your cash stuck in long term investments.
Salesforce Customers have increased their revenue by 37% on average.
+