Events & Trainings
Trainings
Register
|
Salesforce Basecamp Hamburg
Salesforce DESchuppen 52 Australiastr. 52 20457 Hamburg
Wir befinden uns bereits mitten in der vierten industriellen Revolution – im Alltag sind wir ständig online und nutzen laufend smarte Dinge, beispielsweise im Auto oder beim Online-Shopping. Damit ändert sich aber auch die Erwartungshaltung der Kunden an Unternehmen.

In mehr als 35 Sessions, Live-Demos und in der Customer Success Expo erleben Sie, wie Sie die Chancen der vierten industriellen Revolution im Vertrieb, Kundenservice, Marketing und Commerce nutzen, um die Erwartungen Ihrer Kunden sogar noch zu übertreffen.

Lassen Sie sich von echten Trailblazern inspirieren – innovativen Unternehmen, die ihre Kunden immer wieder begeistern. Lernen Sie neue Wege kennen, wie Sie die Customer Experience für Ihre Kunden neu definieren können.
+
Register
|
On Demand Webinar – Empower Customers With a Modern Self-Service Experience
SalesforceOn demand - Live Webinar
Delivering a first-rate customer experience requires creating an online experience that seamlessly connects customers to the information and business process they need most to be successful. Whether customers want to find a quick answer or get anytime access to manage their account, they expect an experience that is always on, personalised and easy to use.

Tune in to our on-demand webinar and learn how Community Cloud:
Easily extends business data and process from Salesforce and third-party systems in an engaging customer portal for any use case
Enables companies to create beautifully branded, mobile portals that effortlessly connect customers with the information and tools they need most
Our expert speakers:
Edward-Millington Jones, Sales Enablement Manager, British Airways
Rebecca Mackenzie, Product Marketing Manager, Service Cloud & Community Cloud, Salesforce
Joel Bynes, Principle Solution Engineer, Service Cloud, Salesforce
+
Register
|
Munich Service Cloud Community – Isar Floßfahrt
Salesforce DESalesforce Erika-Mann-Straße 31 80636 München
Endlich ist es soweit - die Munich Service Cloud Community feiert Geburtstag!
Mit einer ISAR FLOSSFAHRT möchten wir den ersten Geburtstag der Munich Service Cloud Community feiern. 

Wir laden Sie ganz herzlich ein einen Tag auf der Isar zusammen mit anderen Servicleitern/- Verantwortlichen, Vordenkern, Meinungsmachern zu verbringen. Seien auch Sie ein Trailblazer und tauchen Sie ein in den regelmäßigen Austausch mit Gleichgesinnten. 
Ziel von Salesforce ist der Aufbau einer lokalen Service Community, damit SIE als unser Kunde eine Plattform zur offenen Diskussion haben.

+
Events
Save the date
|
Salesforce Essentials Belgium
SalesforceAula Magna Louvain-la-Neuve, Belgium
The trusted world leader in cloud computing and CRM is coming to Belgium on June 1st. UpCRM will join the Salesforce Essentials Belgium for an inspiring day of discovery, with expert insights, sessions for each role and a chance to ensure your company is ready for tomorrow's hyper connected customer.

This is also a great opportunity to meet other Salesforce customers and interact with the Salesforce Partners and our ecosystem. 
+
Save the date
|
1st Salesforce Luxembourg User Group
Salesforce User GroupLuxembourg
The first meeting of the Salesforce Luxembourg User Group will take place on Wednesday 10th of May.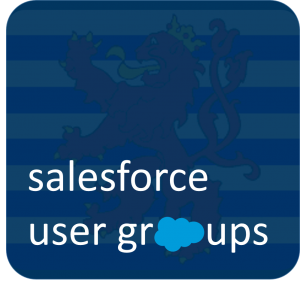 It is a meeting for Salesforce Users to gather information about Salesforce, learn more from each other, network, build a great User Group all together and see how Salesforce had been implemented at Lombard International Assurance.
Feel free to contact us if you need more information.
You can join the community following this link. 
+
Save the date
|
How to Find, Win and Keep your Customers!
SalesforceBrussels
How to manage lead and contact through a specific customer journey ? How to find, win and keep customers using innovative cloud technology. 
Through this event we could see how to grow without having to increase overhead and have your cash stuck in long term investments.
Salesforce Customers have increased their revenue by 37% on average.
+