Events & Trainings
Trainings
Register
|
Webinar – How to Drive Adoption, Strengthen and Secure your Salesforce Org
SalesforceLive Webinar
An Introduction on How to Drive Adoption, Strengthen and Secure your Salesforce Org
July 19, 2019 03:00 PM CEST
Do you have sensitive information stored in Salesforce? Are you looking to get more from your Salesforce instance? As adoption of Salesforce for critical business capabilities grows, monitoring user behaviour, tracking changes to data, and preventing data loss is more important than ever.
Join this 30 minute session to learn how Salesforce's premium security product, Shield, helps you:
- Drive performance and adoption with Event Monitoring
- Monitor compliance with your security policies and prevent infractions in real-time
- Track changes to and retain data to meet compliance obligations
- Encrypt your most sensitive data at rest, while maintaining app functionality
You'll see a demo showcasing key features and you will get the chance to have all your product questions answered.
Other Shield Sessions: July 26th & August 2nd
+
Register
|
Webinar – Supercharge the Productivity of your Inside Sales Teams
SalesforceLive Webinar
Webinar
July 18, 2019 11:00 AM CEST
Salespeople today spend more time selling in front of a computer screen than in person. Research also shows that inside sales roles are growing 15 times faster than field sales roles.

That means it's more important than ever for companies to stay ahead of the curve with their teams and their technology. The most effective Inside Sales teams know how to collaborate seamlessly across teams and operationalise their step-by-step sales guides and best practices.

Join this webinar to find out how you can accelerate virtual selling by arming your Inside Sales teams with:
Insights on how to prospect smarter and faster
Integrated tools to eliminate busywork and wasteful admin time
New levels of best-practice automation for scalable & repeatable success
+
Register
|
Transition vers Lightning : Stratégies pour Réussir
Salesforce - 3 avenue Octave Gréard 75007 Paris
Cercle de Succès - 11h - 12h30
Un cercle de succès est une clinique en petit comité avec d'autres clients de Salesforce, focalisée sur un thème précis lié à l'adoption.
Ces séances dynamiques sont encadrées par des experts de Salesforce. Elles ont pour but de donner à nos clients l'occasion d'échanger sur leurs défis et leurs expériences.

Objectifs du Cercle :
- Acquérir en groupe des connaissances sur Lightning Experience
- Discuter de stratégies clés pour bien démarrer avec notre parcours d'adoption Lightning
- Bonnes pratiques Lightning
Pour participer, cliquez ici
+
Events
Save the date
|
Salesforce Luxembourg User Group – Feb. 1st 2019
Excellium Services5 Rue Goell, L-5326 Contern - Luxembourg
Friday,
February 1st
Join our User Group and meet Salesforce users sharing their journey with Salesforce,
discover features and get inspired!
There's always something new to get interested in with Salesforce!
Program:
Let's start your day off on the right foot with a breakfast!
How a Salesforce Partner like UpCRM leverages the power of Salesforce Platform
by Yves Leblond, Consulting & Innovation Director
Ever heard about data governance & data quality? Discover their best practices!
by Stéphane Baudouin, Lead Data Architect
Put the Wow! into your Flow with Lightning Experience
By a Salesforce Special Guest:
Christian Szandor Knapp, Lead Salesforce Developer, Salesforce MVP & quadruple ranger on Trailhead
+
Save the date
|
Luxembourg User Group
Up Consulting SA - 21, Rue des Joncs L-1818 Howald - Luxembourg
Monday, October 8th
SLUG is back and will start under
Salesforce Dreamforce
colors!

Come and meet Salesforce users sharing their journey with Salesforce
Join us within our premises in Howald.
Program:
Dreamforce
Opening Keynote highlights -
Amandine PELTIER
Special Marketing Toolbox designed by
UpCRM
for Sales Cloud -
Maximilien DRIGEARD DESGARNIER
CEBI's journey with Salesforce -
Franck-Alexandre SALLEBANT-BESSONE
& Romil PRASAD
Community Cloud Introduction -
Eli Van NIEUWENHOVEN
+
Save the date
|
Level Up your Customer Experience with Salesforce & UpCRM
UpCRMLuxembourg City: Scouts & Guides Building - 61a, rue de Trèves L-2630 Luxembourg
 
Join us at our next event!


These interactive sessions are the perfect occasion to hear more about Salesforce and attend demos featured by specialists from Salesforce! Discover a great way to make an impact on your business, adopting a customer centric approach.

Come and meet speakers among Luxembourg customers sharing their CRM journey.
We will be pleased to welcome you starting at 8.30 am for registration and breakfast.
 

9.00 - 11.45: Interactive Sessions

 

UpCRM

Welcome & Introduction: Your Customer Journey Starts with your Employee Journey


 

Patrick ITTAH

Co-Founder

 

Fondation Follereau Luxembourg

Noble Missions deserve Great Technology

 

Conny REICHLING

Chargée de Direction

 

Salesforce

Find, Win, Keep: The Power of Salesforce Multi-Cloud


 

Ann HEYVAERT


Sr Manager Partner Sales

Benoit SOMERS

Sales Director

 

Alter Domus

How Salesforce CRM has helped us piloting our growth

 

Jonathan VEILER

Head of IT Development

 

Excellium

Boost your marketing campaigns and generate leads with Salesforce Pardot

Settle GDPR compliance readiness

 

Christophe BIANCO

Managing Partner


Amélie DIDION

Marketing Specialist

15 minutes: Coffee Break

 

Skeeled

I want my CRM operational in one week!

 

Olfa DJEMAL

Head of Sales

 

Salesforce

AI for Sales Cloud & Service Cloud demonstrations with Einstein


 

Carmina COENEN

Director Solution Engineering


Gianni COOREMAN

Lead Solution Engineer

 

Round Table

How to offer Best Customer Experience


 

All guests speakers

11.45 - 13.30: Networking Lunch

Venue:
"Scouts & Guides Building" - FNEL
61A, rue de Trèves L-2630 Luxembourg City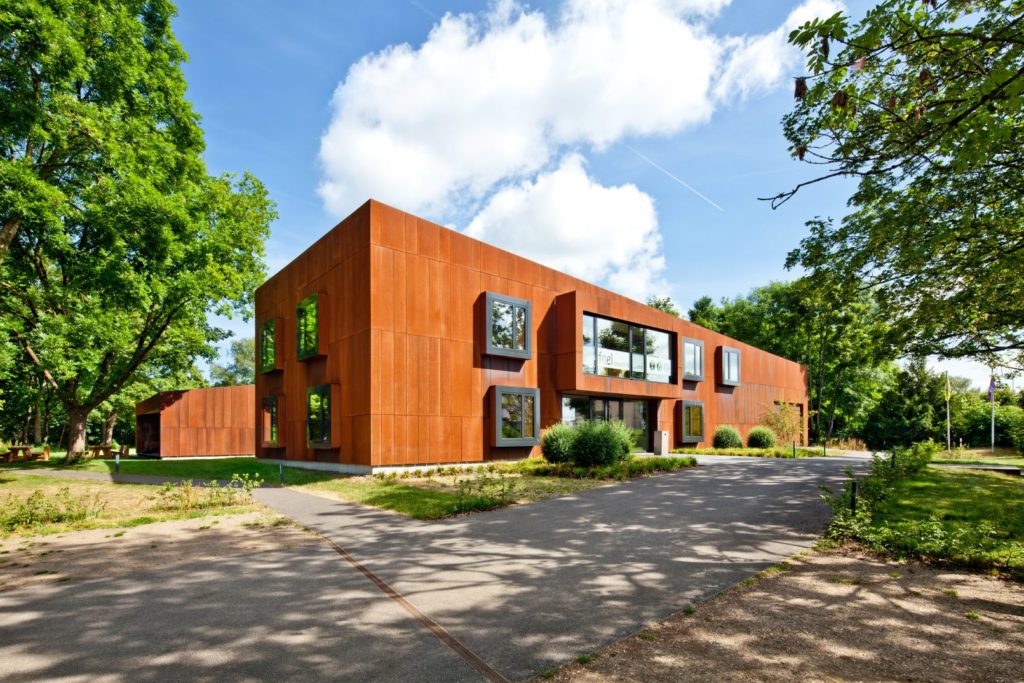 +