Events & Trainings
Trainings
Register
|
Webinar – How to Drive Adoption, Strengthen and Secure your Salesforce Org
SalesforceLive Webinar
An Introduction on How to Drive Adoption, Strengthen and Secure your Salesforce Org
July 19, 2019 03:00 PM CEST
Do you have sensitive information stored in Salesforce? Are you looking to get more from your Salesforce instance? As adoption of Salesforce for critical business capabilities grows, monitoring user behaviour, tracking changes to data, and preventing data loss is more important than ever.
Join this 30 minute session to learn how Salesforce's premium security product, Shield, helps you:
- Drive performance and adoption with Event Monitoring
- Monitor compliance with your security policies and prevent infractions in real-time
- Track changes to and retain data to meet compliance obligations
- Encrypt your most sensitive data at rest, while maintaining app functionality
You'll see a demo showcasing key features and you will get the chance to have all your product questions answered.
Other Shield Sessions: July 26th & August 2nd
+
Register
|
Webinar – Supercharge the Productivity of your Inside Sales Teams
SalesforceLive Webinar
Webinar
July 18, 2019 11:00 AM CEST
Salespeople today spend more time selling in front of a computer screen than in person. Research also shows that inside sales roles are growing 15 times faster than field sales roles.

That means it's more important than ever for companies to stay ahead of the curve with their teams and their technology. The most effective Inside Sales teams know how to collaborate seamlessly across teams and operationalise their step-by-step sales guides and best practices.

Join this webinar to find out how you can accelerate virtual selling by arming your Inside Sales teams with:
Insights on how to prospect smarter and faster
Integrated tools to eliminate busywork and wasteful admin time
New levels of best-practice automation for scalable & repeatable success
+
Register
|
Transition vers Lightning : Stratégies pour Réussir
Salesforce - 3 avenue Octave Gréard 75007 Paris
Cercle de Succès - 11h - 12h30
Un cercle de succès est une clinique en petit comité avec d'autres clients de Salesforce, focalisée sur un thème précis lié à l'adoption.
Ces séances dynamiques sont encadrées par des experts de Salesforce. Elles ont pour but de donner à nos clients l'occasion d'échanger sur leurs défis et leurs expériences.

Objectifs du Cercle :
- Acquérir en groupe des connaissances sur Lightning Experience
- Discuter de stratégies clés pour bien démarrer avec notre parcours d'adoption Lightning
- Bonnes pratiques Lightning
Pour participer, cliquez ici
+
Events
Save the date
|
Salesforce Essentials Belgium
SalesforceAula Magna Louvain-la-Neuve, Belgium
The trusted world leader in cloud computing and CRM is coming to Belgium on June 1st. UpCRM will join the Salesforce Essentials Belgium for an inspiring day of discovery, with expert insights, sessions for each role and a chance to ensure your company is ready for tomorrow's hyper connected customer.

This is also a great opportunity to meet other Salesforce customers and interact with the Salesforce Partners and our ecosystem. 
+
Save the date
|
1st Salesforce Luxembourg User Group
Salesforce User GroupLuxembourg
The first meeting of the Salesforce Luxembourg User Group will take place on Wednesday 10th of May.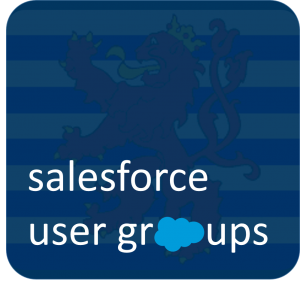 It is a meeting for Salesforce Users to gather information about Salesforce, learn more from each other, network, build a great User Group all together and see how Salesforce had been implemented at Lombard International Assurance.
Feel free to contact us if you need more information.
You can join the community following this link. 
+
Save the date
|
How to Find, Win and Keep your Customers!
SalesforceBrussels
How to manage lead and contact through a specific customer journey ? How to find, win and keep customers using innovative cloud technology. 
Through this event we could see how to grow without having to increase overhead and have your cash stuck in long term investments.
Salesforce Customers have increased their revenue by 37% on average.
+