Events & Trainings
Trainings
Register
|
Wake up your Sleepy Subscribers, create an impactful re-engagement campaign
Salesforce Tower London - 110 Bishopsgate London, EC2N 4AY
Circles of Success
Come join this discussion around subscriber engagement and learn clever ways to re- engage subscribers that have not been active in a while.
We will focus on best practices around when to send re-engagement messages, how to optimise the message, and what to do with subscribers that do not re- engage.
From 09:30am to 10.30 am
Register here
+
Register
|
Bien démarrer avec Marketing Cloud
Salesforce - 3 avenue Octave Gréard 75007 Paris
Programme d'onboarding : tout ce dont vous avez besoin pour faciliter la prise en main de Salesforce Marketing Cloud
Présentation des fonctionnalités de la solution, ateliers thématiques autour de sujets clés (délivrabilité, segmentation et gouvernance) . Vous y apprendrez les fondamentaux & bonnes pratiques pour optimiser votre implémentation et favoriser votre adoption.
Pour les clients MC Premier, vous pourrez, à l'issue de cet évènement demander une consultation personnalisée d'une heure avec un spécialiste Marketing Cloud pour approfondir certaines fonctionnalités.
Profil : les chefs d'entreprise, les responsables Marketing & Communication, les chefs de projet et les responsables en charge d'implémenter Marketing Cloud au sein de votre entreprise.
Agenda : Jeudi 30 Août 9h - 12h
9h-9h30 : Accueil dans les bureaux parisiens de Salesforce & Petit-Déjeuner
9h30-10h30: Découverte de la plateforme Marketing Cloud & de ses fonctionnalités majeures
10h30-10h45 : Pause
10h45 - 11h45 : Ateliers thématiques sur les principaux enjeux d'adoption de l'outil : (2 sessions au choix)
- "Bien démarrer sur la délivrabilité": cette session présentera les bonnes pratiques & outils à votre disposition pour vous permettre d'optimiser et de maximiser votre délivrabilité email (durée 30min)
- "Bien démarrer votre segmentation": idéal pour les spécialistes marketing, cette séance vous permettra de découvrir les bases de la modélisation des données et de la segmentation dans Marketing Cloud & vous offrira une vue d'ensemble des bonnes pratiques en matière de données (durée 30min)
- "Bien démarrer votre gouvernance": cette session portera sur les sujets d'adoption autour de l'outil : Qui sont les acteurs clés ? Comment définir un plan de formation adapté à mon organisation ? Comment embarquer l'ensemble des parties prenantes ? (durée 30min)
Pour participer, cliquez ici
+
Register
|
Salesforce Mobile: Improve Adoption
Webinar
Accelerator LIVE - How to:
The Salesforce App has the power to transform your business, but to unlock it you must deliver impactful and engaging use cases.
This Accelerator Live session (Tue, Aug 14, 2018 11:00 AM - 12:00 PM CEST) will help you to:
- Learn about the capabilities of the Salesforce App
- Understand the particularities of Mobile use cases (Micro Moments)
- Get an overview of the main Salesforce Mobile use cases for Sales
- Enable these use cases in the Salesforce App
- Increase adoption by planning the rollout, tracking usage, and seeking feedback
Register here
If you're a Premier customer, we'll also offer a 1:1 follow-up session after the webinar with a Mobile Specialist to answer any outstanding questions.
+
Events
Save the date
|
Salesforce Essentials Belgium
SalesforceAula Magna Louvain-la-Neuve, Belgium
The trusted world leader in cloud computing and CRM is coming to Belgium on June 1st. UpCRM will join the Salesforce Essentials Belgium for an inspiring day of discovery, with expert insights, sessions for each role and a chance to ensure your company is ready for tomorrow's hyper connected customer.

This is also a great opportunity to meet other Salesforce customers and interact with the Salesforce Partners and our ecosystem. 
+
Save the date
|
1st Salesforce Luxembourg User Group
Salesforce User GroupLuxembourg
The first meeting of the Salesforce Luxembourg User Group will take place on Wednesday 10th of May.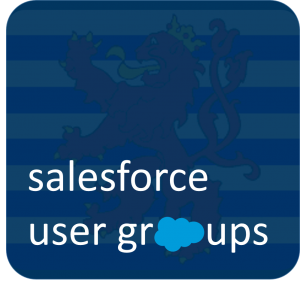 It is a meeting for Salesforce Users to gather information about Salesforce, learn more from each other, network, build a great User Group all together and see how Salesforce had been implemented at Lombard International Assurance.
Feel free to contact us if you need more information.
You can join the community following this link. 
+
Save the date
|
How to Find, Win and Keep your Customers!
SalesforceBrussels
How to manage lead and contact through a specific customer journey ? How to find, win and keep customers using innovative cloud technology. 
Through this event we could see how to grow without having to increase overhead and have your cash stuck in long term investments.
Salesforce Customers have increased their revenue by 37% on average.
+