Events & Trainings
Trainings
Register
|
Marketing Cloud: Getting Started with Content Builder
Webinar
Accelerator LIVE
In this session, a Specialist will give you a guided tour of all of the components in Content Builder.
We'll show you how to create emails and share best practices for admin setup, content management, and day-to-day use.
Agenda: Tue, Aug 14, 2018 11:00 AM - 12:30 PM CEST

We'll show you how to create content blocks, emails, and templates with live demonstrations.
We will share best practices for admin setup, content management, and day-to-day use.
We will give guidance for migrating from Classic Content to Content Builder.
Register here
If you're a Marketing Cloud Premier Customer, we'll also offer a 1:1 follow-up session to answer any outstanding questions.
+
Register
|
Lightning Configuration Fast Start
Webinar
Supercharge your Lightning setup with expert help!
In this session, a Lightning expert will walk you through the Lightning configuration and customization options available to you.
Agenda: Wednesday August, 8th 11h00 - 12h30 CEST

* Walk through how to enable Lightning Experience and optimize with features
* Understand how to use and setup tools in Lightning including the Navigation Menu, App Launcher, and Lightning Apps
* Discover Lightning-only features which can drive productivity and collaboration with your end users
* Learn how to track utilization and extend your org using the AppExchange (with clicks, not code)
* Review trends, best practices, and resources that will help drive adoption and change management in Lightning
And, if you're a Premier customer, we'll also offer a 1:1 follow-up session to answer any outstanding questions.
Register here
+
Register
|
Configuration et Personnalisation de Lightning – Démarrage Rapide
Webinar
Boostez votre configuration Lightning avec l'aide d'experts !
Dans cette session, un expert de Lightning vous guidera tout au long de la configuration et personnalisation de Lightning.
L'ordre du jour : Mercredi 8 août 2018 11h00 - 12h30

* Découvrez comment activer Lightning Experience et l'optimiser avec ses fonctionnalités
*Comprendre comment utiliser et configurer les outils dans Lightning, y compris le menu de navigation, le lanceur d'applications et les applications Lightning
* Découvrez les fonctionnalités de Lightning qui peuvent stimuler la productivité et la collaboration avec vos utilisateurs finaux
* Apprenez à tracker l'utilisation et à faire grandir votre organisation en utilisant AppExchange (avec des clics, pas de code)
* Revoir les tendances, les meilleures pratiques et les ressources qui aideront à entraîner l'adoption et la gestion du changement dans Lightning
Si vous êtes un client Premier, nous proposerons également une session de suivi 1:1 pour répondre aux questions qui restent en suspens.
Pour participer, cliquez ici
+
Events
Save the date
|
Salesforce Essentials Belgium
SalesforceAula Magna Louvain-la-Neuve, Belgium
The trusted world leader in cloud computing and CRM is coming to Belgium on June 1st. UpCRM will join the Salesforce Essentials Belgium for an inspiring day of discovery, with expert insights, sessions for each role and a chance to ensure your company is ready for tomorrow's hyper connected customer.

This is also a great opportunity to meet other Salesforce customers and interact with the Salesforce Partners and our ecosystem. 
+
Save the date
|
1st Salesforce Luxembourg User Group
Salesforce User GroupLuxembourg
The first meeting of the Salesforce Luxembourg User Group will take place on Wednesday 10th of May.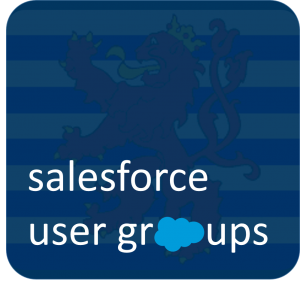 It is a meeting for Salesforce Users to gather information about Salesforce, learn more from each other, network, build a great User Group all together and see how Salesforce had been implemented at Lombard International Assurance.
Feel free to contact us if you need more information.
You can join the community following this link. 
+
Save the date
|
How to Find, Win and Keep your Customers!
SalesforceBrussels
How to manage lead and contact through a specific customer journey ? How to find, win and keep customers using innovative cloud technology. 
Through this event we could see how to grow without having to increase overhead and have your cash stuck in long term investments.
Salesforce Customers have increased their revenue by 37% on average.
+