Events & Trainings
Trainings
Register
|
Salesforce – Reporting Fundamentals
SalesforceParis
Reporting Fundamentals is a must for all users who need to report on the data managed within their Salesforce instance. The course covers Salesforce's existing reports as well as the Salesforce reporting tool set, to teach you how to customize existing reports and create your own reports. Information on building dashboards and enhancing your reports via formulas and filters is provided to help you analyze your business.
Fonction
Sales Rep/Manager; Service Rep/Manager; Beginning Administrator; Business Analyst/Solution Architect
Durée
1 jours
Register here 
+
Register
|
Talend – How to Get Clean Data in Minutes
TalendOn line
This training session shows you how to prepare Excel and CSV files and eliminate rework using Talend Data Preparation, a free desktop application.

Join this training session to learn to:
Export, combine, and import data 
Cleanse and match data
Create and reuse a recipe
To attend the virtual event, please fill out the form here. 
+
Register
|
Salesforce – Administration Essentials for New Admins
SalesforceLondon
Become a Salesforce.com Certified Administrator! This comprehensive hands-on course is a must for new Salesforce administrators. New Admins is the core training that ensures your success with Salesforce. For maximum benefit, we recommend administrators take this course before starting a Salesforce deployment or when taking over an existing deployment.
Fonction
Beginning Administrator
Durée
5 jours
Register here
+
Events
Save the date
|
Salesforce Essentials Belgium
SalesforceAula Magna Louvain-la-Neuve, Belgium
The trusted world leader in cloud computing and CRM is coming to Belgium on June 1st. UpCRM will join the Salesforce Essentials Belgium for an inspiring day of discovery, with expert insights, sessions for each role and a chance to ensure your company is ready for tomorrow's hyper connected customer.

This is also a great opportunity to meet other Salesforce customers and interact with the Salesforce Partners and our ecosystem. 
+
Save the date
|
1st Salesforce Luxembourg User Group
Salesforce User GroupLuxembourg
The first meeting of the Salesforce Luxembourg User Group will take place on Wednesday 10th of May.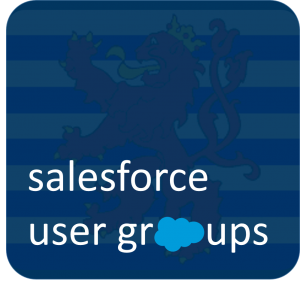 It is a meeting for Salesforce Users to gather information about Salesforce, learn more from each other, network, build a great User Group all together and see how Salesforce had been implemented at Lombard International Assurance.
Feel free to contact us if you need more information.
You can join the community following this link. 
+
Save the date
|
How to Find, Win and Keep your Customers!
SalesforceBrussels
How to manage lead and contact through a specific customer journey ? How to find, win and keep customers using innovative cloud technology. 
Through this event we could see how to grow without having to increase overhead and have your cash stuck in long term investments.
Salesforce Customers have increased their revenue by 37% on average.
+