This week, UpCRM inaugurates the first Salesforce training in its office based in Luxembourg city. The course is designed for administrators and super users to get the knowledge they need to perform at their best, and get the most out of their Salesforce environment.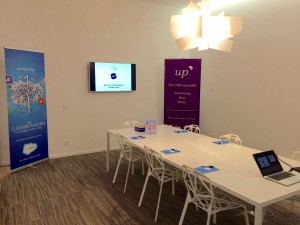 The courses will be provided by Franck Défossé, a consultant with 18 years of experience in CRM project management. He is certified CON201, ADM201 and DEV501.
All seats that were available are booked for this time but, don't worry, new sessions will be scheduled in 2016.
For more information, please contact us by email at info@up-crm.com or by phone at +352 27 40 77 77.